PROGRAMS & SERVICES
Guided by the self-determined goals and needs of our clients, Root & Rebound provides direct support to people with arrest and conviction histories - as well as their family members and the people who support them - across the state of California through the following services:
Reentry Legal Hotline (every Friday)

Prison Mail

Legal Clinics & Trainings

Embedding Advocates in Impacted Communities
We have offices in Oakland (headquarters), Fresno, and Los Angeles, and offer mobile reentry legal clinics in Tribal communities. We also provide tailored trainings and services to partner organizations and have a growing library of Know-Your-Rights reentry resources for individuals with records and their family members, service providers, and employers!
Please email K.C. Taylor at kctaylor@rootandrebound.org to learn more about receiving support or to volunteer!
Legal Clinics & Trainings
Attend one of our reentry legal clinics in the Bay Area, Fresno, LA, and tribal and rural communities across the state for one-on-one holistic reentry legal support in-person. Click below to view our full calendar of statewide clinics, trainings & events!
We run a free Reentry Legal Hotline every Friday for anyone with questions about the impact of a criminal record on their legal rights. Note: We accept collect calls from currently incarcerated people.
Currently incarcerated people can write us confidential, legal mail. We receive ~400 letters per week, and are always looking for volunteers to support us in answering people's questions about reentry!
Embedding Advocates in Impacted Communities
Los Angeles, CA
R&R Partnership with arC
Root & Rebound partners with The Anti-Recidivism Coalition (ARC) to have a Reentry Attorney based at ARC's Los Angeles office, serving systems-impacted ARC members at both its Downtown L.A. and Sylmar, CA locations.
By situating a Root & Rebound Reentry Attorney at ARC, we aim to increase access to housing, employment, family reunification, and financial stability for ARC members as well as boost reentry legal support for system-impacted people across the LA and San Fernando Valley regions.
Looking to partner with R&R in SoCal? Please contact Nicole Jeong at njeong@rootandrebound.org.
FRESNO, CA
WOMEn's employment initiative
Root & Rebound's team in Fresno, CA provides wraparound direct services to formerly incarcerated women, with a focus on women of color, as they overcome barriers in reentry.
Women in R&R's Fresno program have direct access to employment and leadership coaching, social services and counseling, and legal support to help them secure careers and become financially resilient.
The Fresno attorney, with the support of the Oakland legal team, also serves the broader community of Central Valley residents with records through community legal clinics that are free and open to the public.
The Fresno team is also available for trainings on Fair Chance Hiring and Best Practices in Supporting Women in Reentry.
Looking to partner? Please contact Fresno Site Director & Staff Attorney Felicia Espinosa at fespinosa@rootandrebound.org.
BAY AREA, CA
Our Oakland HQ team (which includes an incredible group of lawyers, legal fellows, pro bono attorneys, & law students) provides holistic legal support to people with records across the Bay Area and leads our statewide work.
A spotlight on our Bay Area team's work:
Staffing the statewide, weekly Reentry Legal Hotline

Travels statewide to offer mobile reentry legal clinics in tribal communities, rural regions of the state, and alongside our place-based attorneys.

Monthly 'Access to Justice' Days—free legal clinics for people with records hosted at both our downtown Oakland office as well as at our partners' sites. Email info@rootandrebound.org if you want to set up a clinic with R&R's legal team at your site!

Social-legal services partnerships in which R&R provides customized legal clinics, know-your-rights workshops & staff trainings for partner organizations in the communities they serve and work within. We have local legal-social partnerships with Oakland Unite, CEO Works, The Youth Employment Partnership (YEP), Project Rebound, Because Black is Still Beautiful, Lao Family Community Development, Inc., Community Partnership for Families of San Joaquin & many more.

Pushing forward statewide criminal justice and reentry policy reform to reduce barriers to reintegration and increase opportunities for system-involved individuals.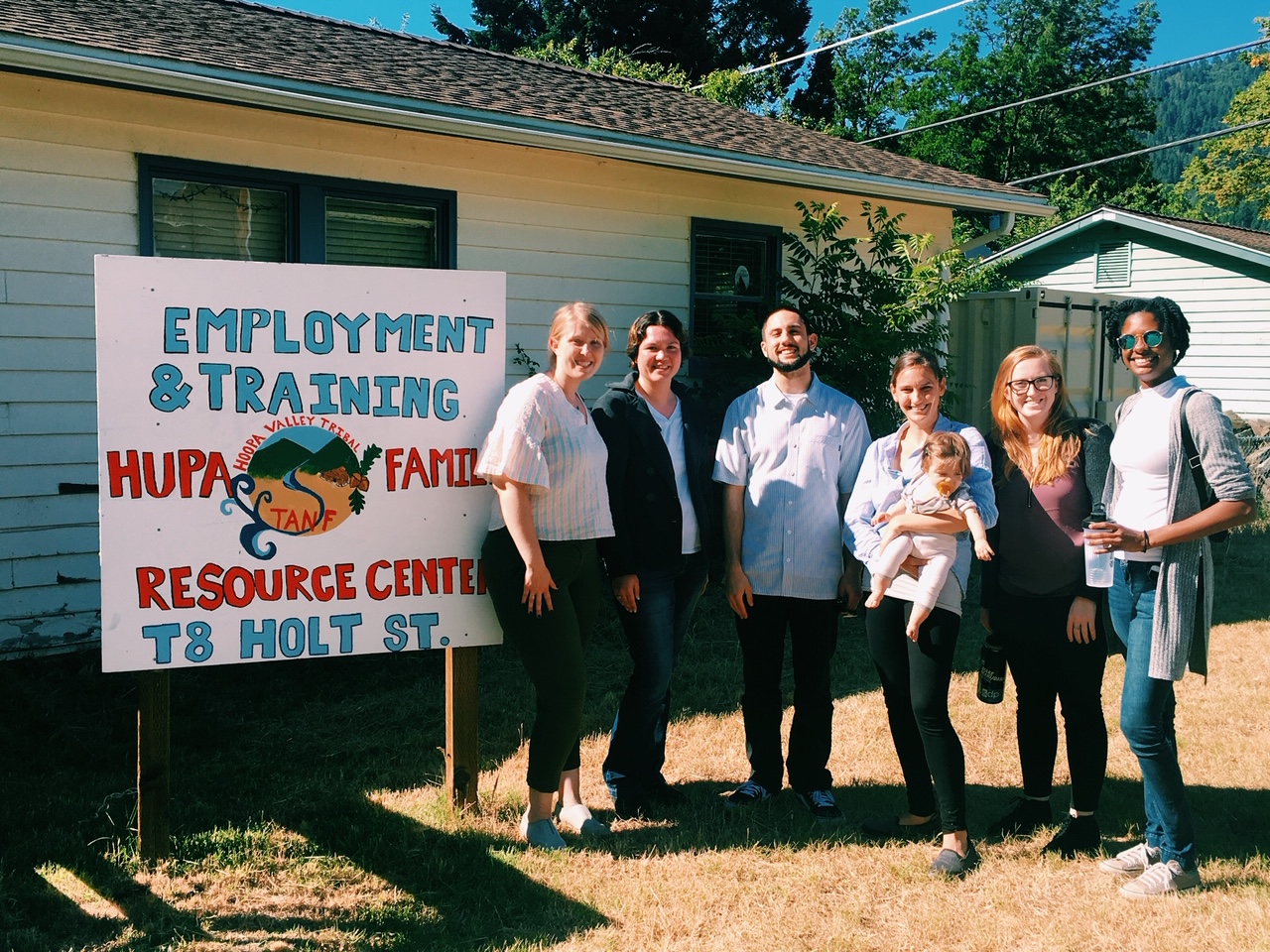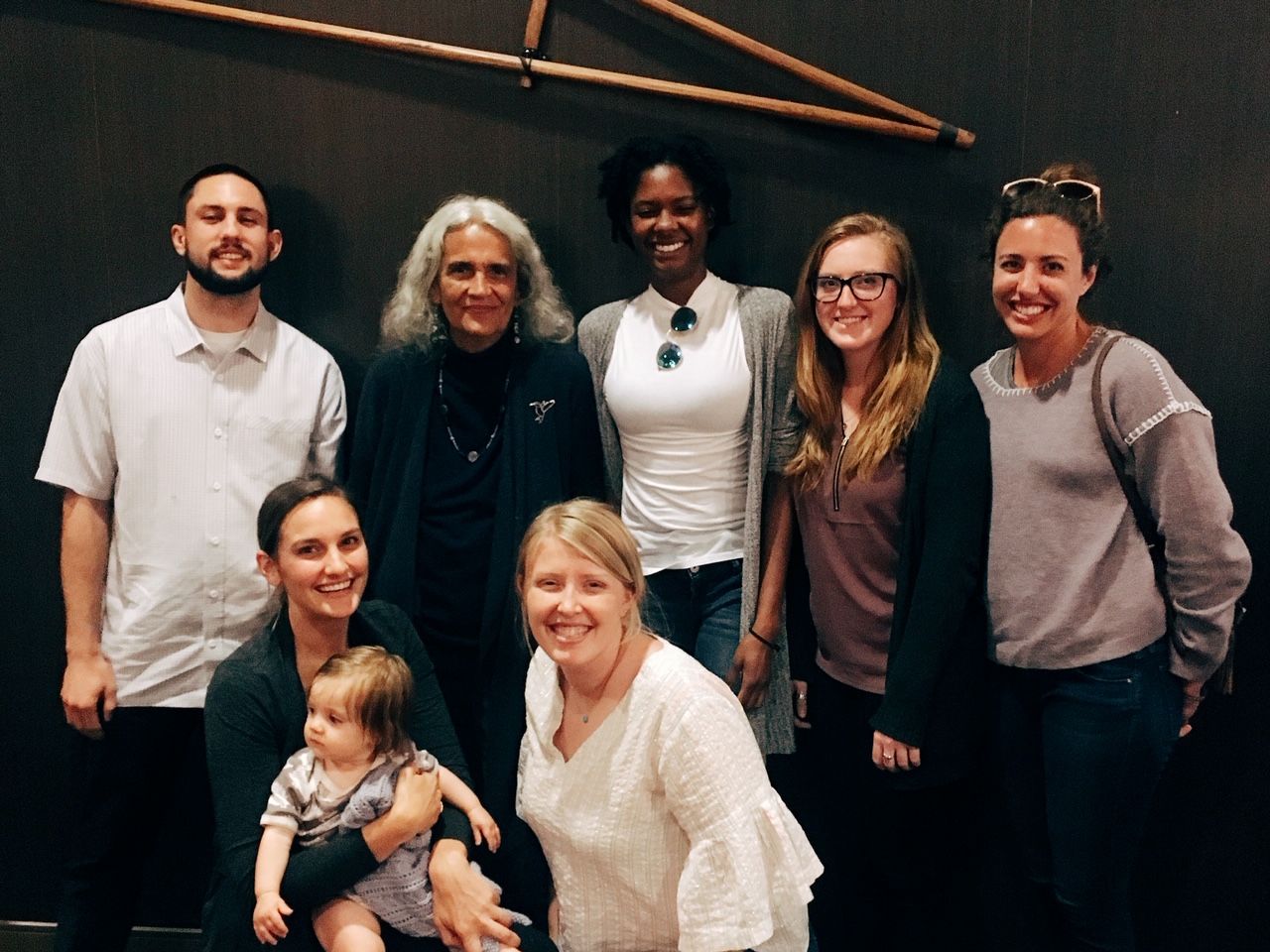 TRIBAL COMMUNITIES
Native Americans are disproportionately affected by the criminal justice system, but often live in rural communities farthest from "access to justice" resources and reentry legal services.
After meeting Judge Abby, Chief Justice of the Yurok Tribal Court, the tribal court for the largest surviving Tribe in California, and learning about her incredible approach to restorative justice and wellness in her court, Root & Rebound realized we shared a vision of justice that believes in human dignity and restoration, and together we set out to build something that could make reentry legal advocates accessible to tribal members with records across the state.

Together we built the Tribal Reentry Advocacy Project, in which Root & Rebound partners with tribal and rural community groups and leaders to ensure that our holistic and mobile reentry legal support is accessible to all. We co-host mobile legal clinics and trainings with tribal partners statewide. Learn more about our Tribal Justice work here!