South Carolina: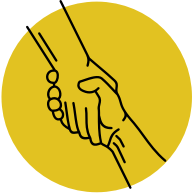 Our COVID-19 Response
On this page, you will find information about Root & Rebound's response to coronavirus (COVID-19) as it impacts formerly incarcerated, currently incarcerated, and justice-impacted people and their families — the communities we serve in California, South Carolina, and across the United States. We will update this page at least weekly.
[Last updated Aug. 11, 2020]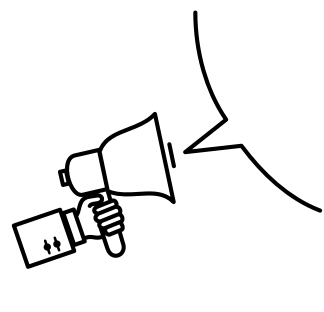 Need Help?
If you have a time-sensitive matter, or need to refer someone to Root & Rebound, please call us at 510-279-4662, or email us at [email protected]. For people and families in South Carolina who need support, the quickest way to reach our legal team is via email at [email protected].
Our Legal Services during COVID-19
CA Phone & Email Hotline
Our California legal team continues to operate our free Reentry Legal Hotline every Friday from 9 AM – 5 PM PT at our main phone number: 510-279-4662. Our hotline is free and open to anyone in California with a reentry-related legal issue, question, or concern. We continue to accept and pay for calls from people inside prison and jail.
We also take emergency hotline calls Monday – Thursday, 9-5 PT.
You can also email our California legal team with questions about your rights with a record and reentry needs at [email protected]
SC Email Hotline
Contact our South Carolina legal team with questions about your rights with a record and reentry needs at [email protected]
CA Legal Mail
People in California seeking Root & Rebound's reentry legal support can continue to write us legal mail at our office address at Root & Rebound, 1730 Franklin Street, Suite 300, Oakland, CA 92612, which we will pick up on a weekly basis.
CA Remote Legal Clinics
Root & Rebound is always looking for creative ways to bring our legal support to people impacted by the justice system, and people facing discrimination because of their arrest or conviction history. We are known for our community legal clinics to help people overcome barriers because of their past system involvement. In California, we have upcoming clinics for the Central Valley, Oakland, and Tribal Communities in the next two months. These will continue as remote clinics.
Our goal is to host all of our planned reentry legal clinics through phone and video appointments with both new and existing clients.
No Walk-ins
To protect the health of our clients, staff, volunteers, and community, we cannot accept public visitors, including any drop-ins or walk-ins, at our office locations for the time being. We will let you know when this changes. In the meantime, you can call or email.
Weekly Community Forums
On select Wednesdays, from 12-1pm PT /(3-4pm ET), Root & Rebound hosts virtual Community Forums using Zoom to connect with impacted community members, families, and fellow service providers about key issues affecting system-impacted people during COVID-19—everything from employment rights, housing, public benefits, reentry needs, advocacy efforts, and more.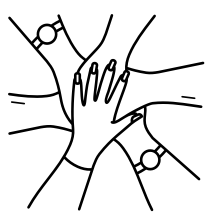 Resources & Legal Protections
We're compiling information on community resources, relief funds, and special legal protections to support system-impacted people during COVID-19.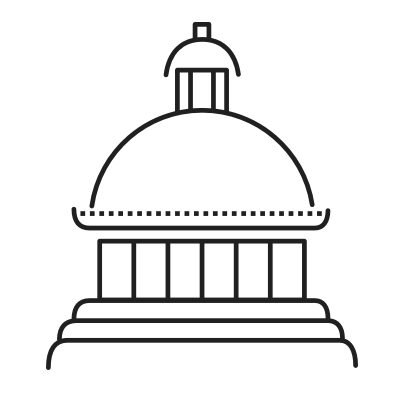 Be an advocate
We are advocating as strongly as ever for policy reform that puts system-impacted communities front and center. We're advocating to reform occupational licensing laws, remove higher education barriers, rework parole and probation, protect housing, enforce the CA Fair Chance Act, eliminate unjust fines and fees, and more.
During COVID-19, we are joining national and statewide actions in California and South Carolina to reduce the number of people in prisons and jails, protect people on parole and probation, and advocate for the health and safety of justice-impacted people.
California Advocacy
Join the California COVID-19 listserv! To stay up-to-date on our advocacy efforts, please email Sonja at [email protected] to be added to the COVID-19 Criminal Justice Advocacy listserv.
Read the letter that Root & Rebound wrote with 60+ organizations and advocates joining us to California leaders including the directors of Parole and Probation agencies across the state, outlining critical steps the state needs to take to protect people on supervision (parole, probation and PRCS), their families, and public health.
Read the letter we signed onto to California Governor Gavin Newsom and key members of his team, calling for the release of elderly and medically fragile people from state prisons, and people close to the end of their sentence.
Read the letter we signed onto asking California Attorney General (AG) Xavier Becerra to take immediate steps to protect people in jail, prison, and courtrooms across the state. One positive update is the AG published an advisory on April 14th to all County Sheriffs and Probation Officers about their authority to release people during COVID-19 and similar emergencies to protect people's health and safety.
South Carolina Advocacy
Read the letter Root & Rebound and our partner Soteria CDC wrote to South Carolina Governor McMaster, Attorney General Wilson, SCDC Director Adger, and other criminal justice system stakeholders including Solicitors and Defense Attorneys, advocating for a swift response to protect incarcerated individuals across the state.
Read the article about ACLU calling for release of people in prison and immigration detention who are vulnerable to COVID-19.
Read the letter Root & Rebound and partners wrote to Chief Justice Beatty requesting a statewide eviction moratorium.
Read the amicus brief we filed along with our partners around civil asset forfeiture.