BACK TO NEWS
Root & Rebound: Me viste encarcelado y me visitaste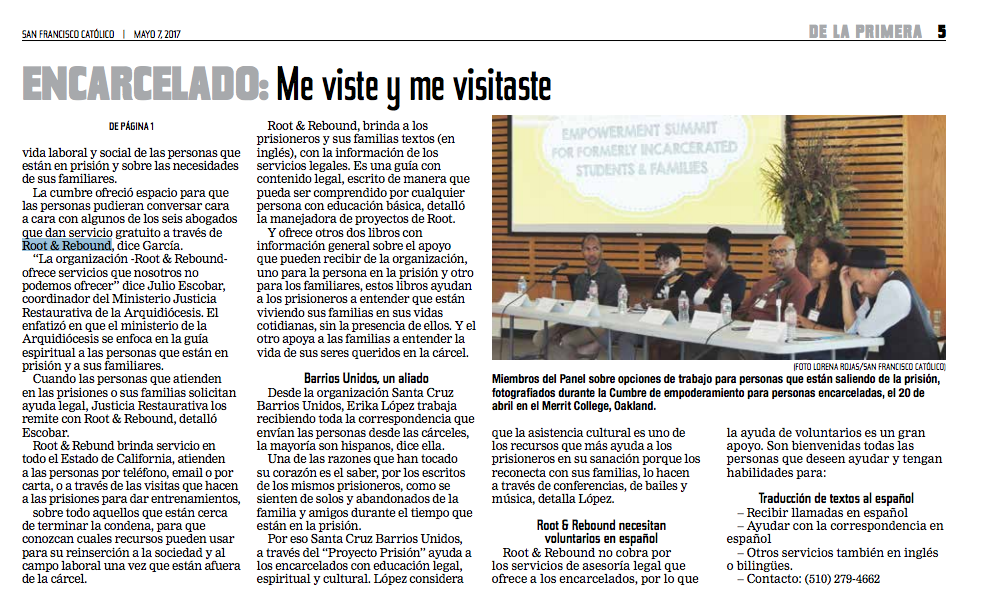 We are honored to be featured in the newspaper of the San Francisco Archdiocese, a group dedicated to changing the criminal justice system in the United States. You can read about our most recent Empowerment Summit that took place in April here. Thank you to the Archdiocese for partnering with us. You can find the article here.
The incredible group, Santa Cruz Barrios Unidos, is also featured!
Estamos honrados de ser incluidos en el Periodico del Arquidicocesis de San Francisco, un grupo dedicado a cambiar la sistema criminal en los Estados Unidos. Puedes leer aquí sobre la Cumbre Empoderamiento para Estudiantes y Familias que se llevo acabo en Abril. Gracias a Archdiocese of San Francisco por asociarse con nosotros. El grupo increíble Santa Cruz Barrios Unidos también fue presentado en esta historia! Puede leer el artículo aqui.
SHARE ARTICLE
Sign Up
Join our mailing list.