Our Team
Meet our team of lawyers, advocates, and activists committed to creating a more just and restorative society.
STAFF
Staff Members
Our AmeriCorps VISTA Volunteers
Law Clerks, Interns, and Volunteers
Root & Rebound would not be where we are today without the hard work and dedication of volunteers, law clerks, and interns.
BOARD OF DIRECTORS
Board of Directors
Melinda Angell
Saeleen Bommarito
Irene Diaz
Carmen Garcia
Sandra Johnson, Board Chair
Watani Stiner
Advisory Board
Carol Kahm
Aparna Polavarapu
Keith Smalls
Elaina Wolfe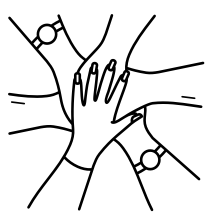 Join The Team
Root & Rebound is looking for enthusiastic, creative people who thrive in a dynamic environment to join our team.
Sign Up
Join our mailing list.