Our Team
Meet our team of lawyers, advocates, and activists committed to creating a more just and restorative society.
STAFF
Staff Members
Law Clerks, Interns, and Volunteers
Root & Rebound would not be where we are today without the hard work and dedication of volunteers, law clerks, and interns
Root & Rebound Community Partners
Jerry Blassingame
Executive Director - Soteria CDC
South Carolina
Meet Jerry
BOARD OF DIRECTORS
Board of Directors
Andreya Garcia-Ponce De Leon
Community Activist
Andreya is an Activist, Actor, Artist, and Advocate for Policy Reform. Andreya was introduced to Activism at an early age, growing up in East Los Angeles from a family that included Migrant Farm Workers and local American Civil Rights Activists. Andreya's longtime passions have always been related to Art, Activism, and Law.
Andreya united with the American Civil Liberties Union, and started a career in Civil Litigation and Criminal Defense Law at 17. Her mentor practiced both, emphasizing on First Amendment Law. Andreya also became a community organizer and began organizing local events in North and South East Los Angeles with her Father in her free time. Andreya studied Acting, Art, Criminal Justice, and later became a Professional Makeup Artist. Andreya works with organizations to provide resources, to women and children of abuse, and annually donates prom makeup services to students with financial hardships. She volunteers with, and is a member of advocacy groups devoted to the mission of Prison Abolition, providing Homeless, and Immigration services. Pre Covid-19, Andreya was involved with job placement for folks with a conviction record facing barriers to employment.
Andreya has also been directly impacted by the carceral system at different points in her life, including as a teen, young adult, and remains impacted today through the mass incarceration of family members. Andreya has dedicated her focus to Criminal Justice policy reform at the State and Federal level, and is proud to be a part of this empowering Movement to Liberate, Restore, and Activate power to all oppressed people.
Carolina de Armas
Associate, Farella Braun + Martel
Carolina de Armas is a corporate lawyer at Farella Braun + Martel, a law firm in San Francisco.  She has experience in mergers and acquisitions, corporate governance matters, and venture capital financings.  Carolina advises clients across a wide range of industries, with a particular focus on the renewable energy, cannabis, and wine industries.   Carolina earned her J.D. from Stanford Law School, where she was a member of the Stanford Latino Law Student Association and the Environmental Law Clinic.  She received her B.A. from Duke University.  Prior to joining Farella Braun + Martel, Carolina worked as an attorney at Davis Graham & Stubbs, a law firm in Denver, Colorado.  Carolina was born and raised in Miami, Florida.
Martha Todd, Treasurer
Associate, McGinnis Lochridge
Martha's practice focuses on corporate and securities law with a strong focus in mergers and acquisitions. She has represented U.S. and international buyers and sellers in negotiation, structuring, documentation and consummation of public and private merger and acquisition transactions, including mergers, tender and exchange offers, stock and asset acquisitions, and similar strategic transactions. She has experience advising a wide range of clients, including emerging companies in the technology and biotechnology fields, venture capital and private equity funds, financial advisors and more. Martha also advises clients on federal securities laws reporting and compliance and corporate governance matters. Martha was previously legal counsel at Skills Fund, LLC, an Austin-based start-up focused on revolutionizing higher education financing.
Watani Stiner
Community Activist
Watani brings a depth of professional and personal experience to the criminal justice space, spending more than four decades behind bars, and has deep connections to the Bay Area criminal justice community. He is currently a speaker and activist in the Bay Area, working particularly in schools to use the power of storytelling to inspire young people to create a country of greatness—recognizing that "The United States is a work-in-progress, and it can only be shaped and realized by how much people struggle against the ugly and participate in the beauty."
Anne Osmun
Senior Director, Visa
Anne is a Senior Director at Visa, where she focuses on bringing products to market. Prior roles at Visa have included operations, strategy, planning, and analytics. Previously, Anne was a private equity associate at Calera Capital and an investment banking analyst at Merrill Lynch. Anne graduated from Harvard College, with an A.B. in Economics.
Loren Lewallen
Associate Portfolio Manager, Analyst, Principal, Select Equity Group
Loren Lewallen began at Select Equity as an intern in 2006 and joined the Firm full time in September 2007. He is an analyst and Associate Portfolio Manager of the Cooper Square strategy. He is a CFA charterholder and received his B.A. from Columbia University (magna cum laude).
Katherine Katcher
Founder & Executive Director, Root & Rebound
Tamaron D. Greene
Senior Counsel, Project Finance at Sunrun
Tamaron is a transactional lawyer specializing in corporate finance for companies whose credit profiles range from investment grade to leveraged, to middle-market, to venture-backed. Tamaron represents borrowers, lenders, issuers and underwriters in a wide variety of general corporate, acquisition, fund, leveraged, project and venture finance transactions.
Abby Abinanti, Chair
Chief Justice, Yurok Tribe
Abby is an enrolled member of the Yurok Tribe, and has been Chief Justice of the Tribe since 2008. She served as a San Francisco Superior Court Commissioner for approximately 20 years, assigned primarily to Dependency and Delinquency. Abby was the first California native to be a member of the State Bar, and to be appointed to a state judicial position. She is newly appointed by Tani G. Cantil-Sakauye, Chief Justice of the California Supreme Court to the Co-Chair of the Tribal Court-State Court Forum. Abby is a graduate of the University of New Mexico School of Law.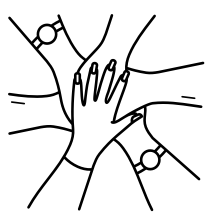 Join The Team
Root & Rebound is looking for enthusiastic, creative people who thrive in a dynamic environment to join our team.
Sign Up
Join our mailing list.