Our Team
Meet our team of lawyers, advocates, and activists committed to creating a more just and restorative society.
STAFF
Staff Members
Law Clerks, Interns, and Volunteers
Root & Rebound would not be where we are today without the hard work and dedication of volunteers, law clerks, and interns.
Root & Rebound Community Partners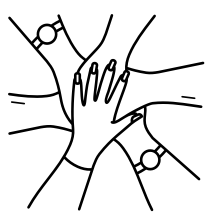 Join The Team
Root & Rebound is looking for enthusiastic, creative people who thrive in a dynamic environment to join our team.