BACK TO NEWS
Inmates Fighting California Wildfires Are More Likely to Get Hurt, Records Show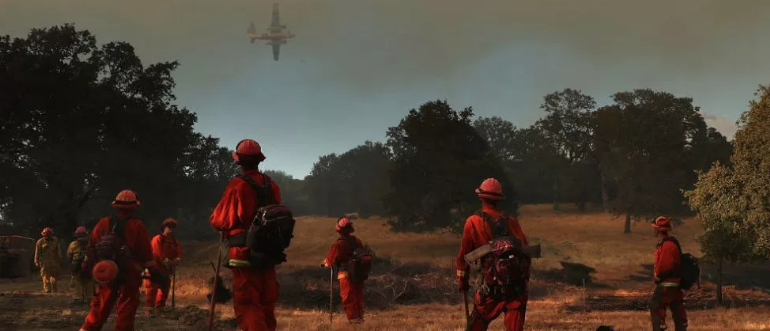 "Roughly 1,500 currently incarcerated people have stepped up in the last 24 hours to combat the fires as part of the California Department of Corrections and Rehabilitation's (CDCR) volunteer firefighting program, called the Conservation Camp Program. For them, the dangers can prove disastrous—even deadly.
More than 1,000 inmate firefighters required hospital care between June 2013 and August 2018, according to data obtained by TIME through FOIA requests. They are more than four times as likely, per capita, to incur object-induced injuries, such as cuts, bruises, dislocations and fractures, compared with professional firefighters working on the same fires. Inmates were also more than eight times as likely to be injured after inhaling smoke and particulates compared with other firefighters."
Root & Rebound Executive Director Katherine Katcher is quoted "If you're good enough to fight fires while you're inside, you should be good enough to fight fires when you're outside," she says. "They're doing the life-saving work, they're earning the skills, and when they get out, they can't do those jobs."
By ABBY VESOULIS in TIME
November 17, 2018
Source: http://time.com/5457637/inmate-firefighters-injuries-death/
SHARE ARTICLE
Sign Up
Join our mailing list.