BACK TO NEWS
Incarcerated people are fighting California's fires, but are often denied firefighting jobs after their release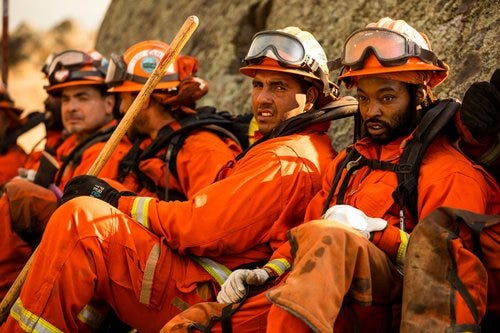 As multiple fires rage across California, the role incarcerated firefighters play is coming under renewed scrutiny. Despite their extensive training and heroic efforts in times of crisis, these people are often denied roles in fire departments after they're released because of their felony records.
Last month, Gov. Gavin Newsom signed legislation that will help formerly incarcerated people assist in emergency response units, but stops short of allowing them to become full-fledged firefighters.
But some say the law doesn't do enough to fix the problem. "This is a bill that puts lipstick on a pig and doesn't tackle the real problem," says Katherine Katcher, the founder of Root & Rebound, an advocacy group for formerly incarcerated people.
By Isabelle Chapman
Source: https://www.wrcbtv.com/story/41255682/prison-inmates-are-fighting-californias-fires-but-are-often-denied-firefighting-jobs-after-their-release
SHARE ARTICLE
Sign Up
Join our mailing list.