Thank you for your interest in volunteering with Root & Rebound! Declaration volunteers are an important part of our community. Our work could not happen without their support. If you are passionate about criminal justice reform and want to volunteer with us, please see below to learn more about how to get involved.
Project Overview
Work with clients to draft compelling declarations to demonstrate their humanity and rehabilitation for inclusion in record cleaning petitions.
Record cleaning can open doors for Californians as they work to rebuild their lives after a conviction or arrest. A person with a cleaned-up record is better able to access employment (including upward mobility & living wage jobs), housing, occupational licensing and remove other barriers; additionally, many people want to clean up their records for internal and personal reasons such as dignity and to affirm their self-worth.
Most record cleaning petitions are discretionary, so the declaration allows the petitioner to share their story and humanity with the court and is the primary piece of evidence submitted to the court in support of the client's petition. Declarations are unique to the petitioner and their experience and developed through a structured interview with the client about their experiences, current situation and their goals for the future. After the declaration is complete Root & Rebound staff will finalize the petitions and send them to the petitioners who file them pro per.
About the Day
Participate in a one-day event where pro bono attorneys will use a structured interview template to interview individual clients over the phone about their background, current circumstances, goals for the future, and how a judicial dismissal would impact them, their family and community. This is usually about an hour conversation. Additionally, if the client needs a fee waiver, complete the fee waiver form for each court where filing (R&R will advise which form(s) to use). From the conversation, draft (in the client's voice) a declaration to include in the record-cleaning court filings, usually 30 minutes to an hour.
Volunteers will meet with one client per appointment slot and are responsible for completing the declaration draft and emailing it to the Root & Rebound staff person by 5 pm that Friday.
Prior to the event, Root & Rebound team members will have reviewed each of the clients' records for eligibility, have discussed the record with the client, and scheduled the call based on the event's schedule.
Training & Supervision Provided
40 minute training video
Review of written materials (max one hour)
For first time declaration drive volunteers, there will be an additional half hour Q&A before the drive to answer any questions and provide any last minute details.
All pro bono will also be required to review and sign a confidentiality agreement.
A Root & Rebound attorney will be available throughout the event to answer questions, address concerns and otherwise support the event as needed.
Pro-Bono Qualities Sought
Ability to build rapport and clear, compassionate communication over the phone
Interest in, and commitment to, supporting people to rebuild their lives after a conviction or arrest history
Commitment to second chances
Confidentiality, as you will be hearing often deeply personal stories
Ability to draft compelling and clear declarations in the petitioner's voice
Language access: please let us know if you have language skills beyond English, no one is disqualified due to language limits.
Commitment
2-4 hours of work (usually completed all on one day), after 2 hours training.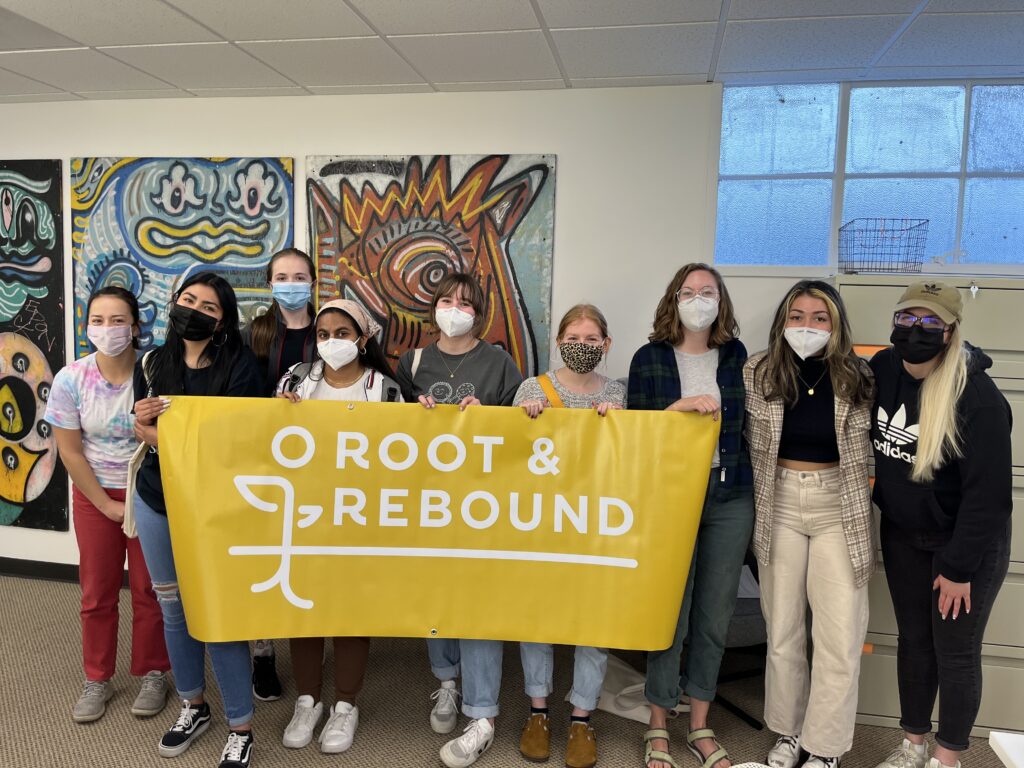 Training Materials
Training Materials
Fee Waiver Links
Volunteer Materials
Frequently Asked Questions (FAQs)
When is the next declaration drive?
We schedule the declaration drive with you. In scheduling the drive, it must be:
Monday-Thursday
At least 6 weeks in the future
To schedule one, send a few proposed dates to Root & Rebound and your estimated number of volunteers you will have for the day.
Why must I get the list of pro bono volunteers to Root & Rebound so far in advance?
Because we schedule the clinic on your schedule, we need the list in order to schedule clients for the slots that your volunteers fill. We cannot confirm clients until we know that you have filled the slots