BACK TO NEWS
Katherine Katcher Nominated by U.S. Rep. Barbara Lee as 2020 Angels in Adoption Honoree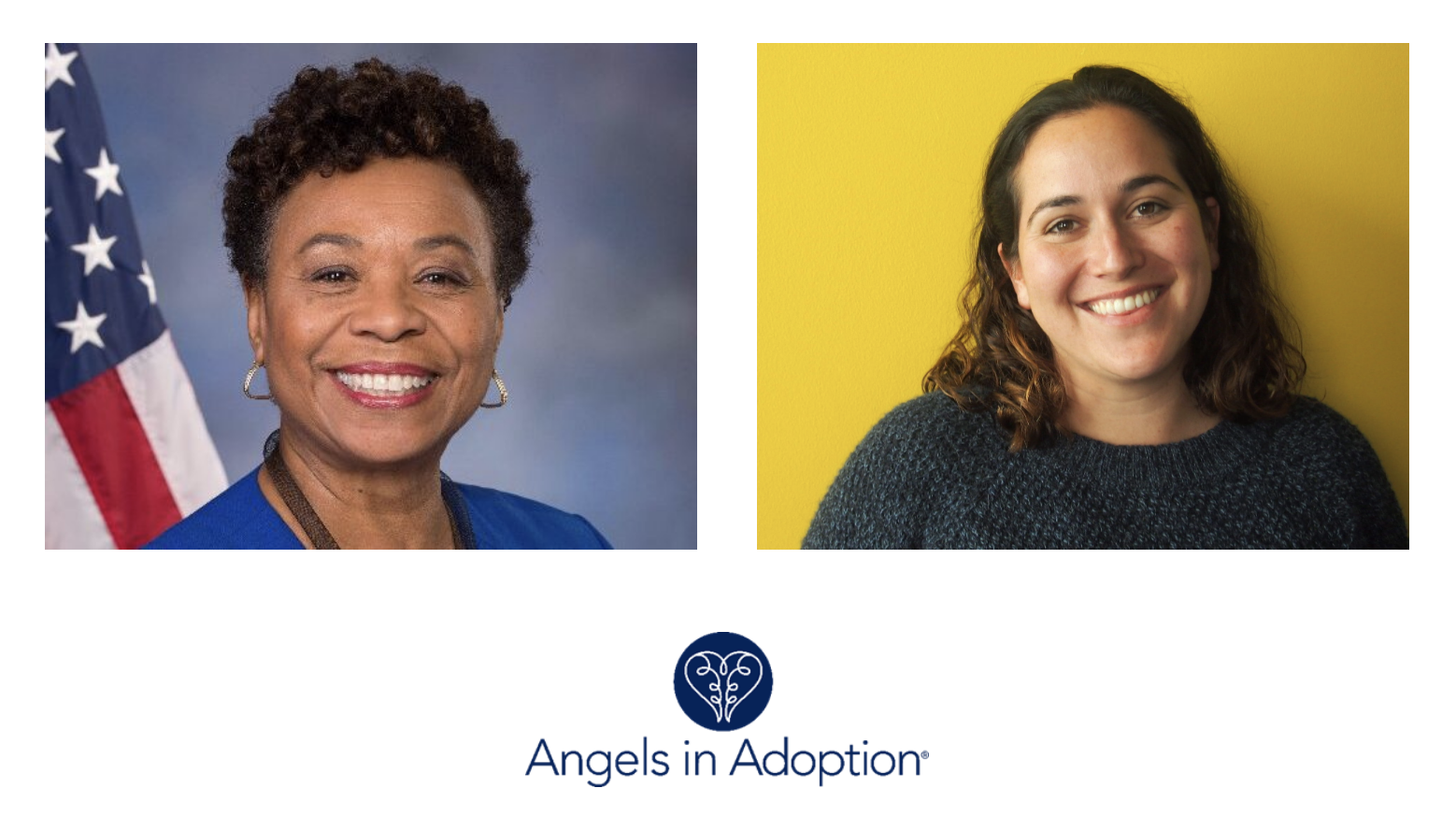 FOR IMMEDIATE RELEASE
OAKLAND, CA – SEPT. 28, 2020 – Rep. Barbara Lee will celebrate Katherine Katcher as a 2020 Angels in Adoption® Honoree for her outstanding advocacy for adoption, foster, and family wellness issues. The Congressional Coalition on Adoption Institute (CCAI), which coordinates the Angels in Adoption® Program, will honor Katherine on September 30 in a virtual gala.
Katherine is being honored for her work in founding and running Root & Rebound, where we treat mass incarceration as a family wellness, foster care, and adoption issue. Families of color and low-income families are disproportionately harmed by the draconian system of mass incarceration in the United States. When people with records try to assert their parental, grandparental, and familial rights to keep children inside their families – which studies show is the best place for the child whenever possible – they are likely to be denied due to their record and lack of access to affordable counsel. Root & Rebound provides free legal services and engages in policy advocacy to right these wrongs and keep families together.
The Angels in Adoption® Program is CCAI's signature public awareness event and provides an annual opportunity for all members of the U.S. Congress to honor the good work of their constituents who have enriched the lives of children and families in the United States and abroad. This year, more than 95 Angels are being honored through the 22nd Annual Angels in Adoption® Program.
"The Angels in Adoption program gives a platform to the families, advocates, and experts who so often serve quietly behind the scenes yet make a huge impact on behalf of children and families. Together with the Adoption Caucus, we are thrilled to shine a light on the extraordinary work of our Angels," said CCAI's Executive Director, Nancy Kay Blackwell.
CCAI is a 501(c)(3) nonpartisan organization dedicated to raising awareness about children and youth in the United States and around the world in need of permanent, safe, and loving homes. Founded in 2001 by the co-chairs of the bicameral, bipartisan adoption caucus – the Congressional Coalition on Adoption, one of Congress' premier caucuses – CCAI works with the caucus to eliminate policy barriers that hinder children from realizing their basic right of a family and more effectively raise congressional and public awareness about adoption, foster care, and child welfare.
To register for the virtual gala on September 30 at 8PM EST, please visit bit.ly/2020angelsgala. For more information, visit www.ccainstitute.org.
SHARE ARTICLE
Sign Up
Join our mailing list.