BACK TO NEWS
Part 1: Locked Up — and Then Locked Out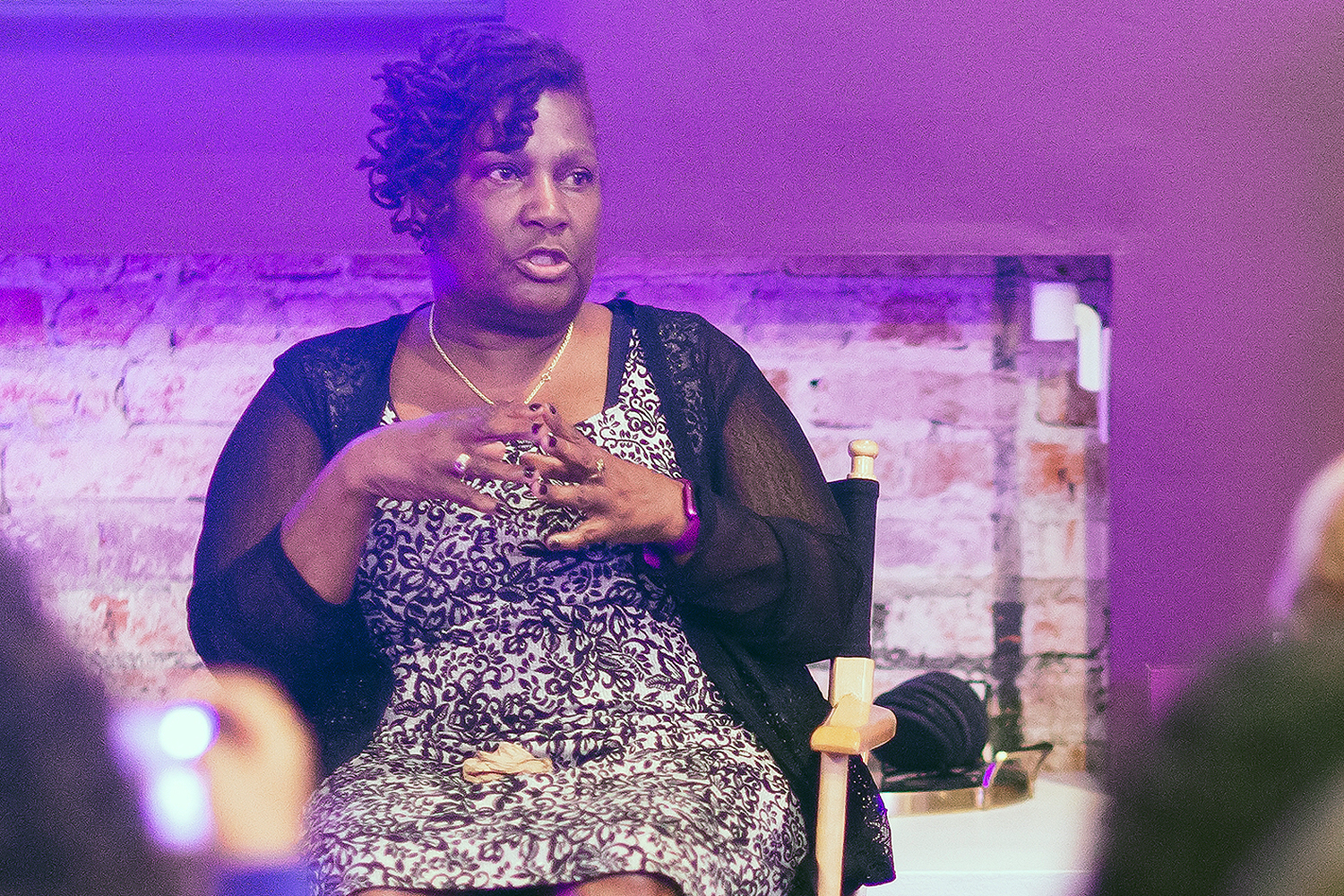 by Diana D'Abruzzo | ArnoldVentures.org
It wasn't as if Sandra Johnson, 62, could forget she had a criminal record.
There was the strained relationship with her family. The loneliness of living in a city where she knew no one, a decision she made to avoid falling into bad habits that could threaten her freedom. And there was that dreaded box on the dozens and dozens of job applications she'd filled out over the years — the box that asked if she had a criminal record, the box she answered truthfully, the box she knew was the reason no one called her back for an interview.
But for just a little while, every now and then, she'd have a fleeting-but-wonderful moment when she forgot about that part of her past. She finally landed a job at a paratransit company, and for six years, she showed up to work every day. She worked 11-hour shifts and even weekends when asked, became employee of the month and driver of the year, had no disciplinary issues. She saved and saved and eventually was able to get an apartment in Oakland, taking Bay Area Rapid Transit to and from her San Francisco job.
Then one day, her boss called her in to his office and fired her, saying she had failed her background test. The company's ownership had changed hands, and though she had disclosed her record when she was hired years before, this time the box won.
"When I lost my job, it was devastating," Johnson said. "I was like, 'What do I do now?' I was used to structure, getting up in the morning, working all day, coming home, going to bed. I didn't know nobody in the city except the people I worked with.
"Here I am trying to be a law-abiding, tax-paying citizen and … I couldn't believe it. When they fired me, I felt marred or something, like something was wrong with me, kind of like I almost forgot about being in jail, I forgot about being in prison — I was doing the right thing."
Johnson is far from alone. Most people with criminal records in this country share those same feelings: the desire to put the past behind them after they've paid their dues and the gut-punch when society tells them that's not going to happen.
In America today, there are tens of thousands of restrictions imposed on people with criminal records, each one a barrier for those trying to build a better life and stay out of the prison system. Known as "collateral consequences," these barriers pop up when they're applying for jobs, renting homes, enrolling in classes, even volunteering at their children's schools.
SHARE ARTICLE
Sign Up
Join our mailing list.