BACK TO NEWS
Part 2: 'They'd Rather I Go Wash Dishes'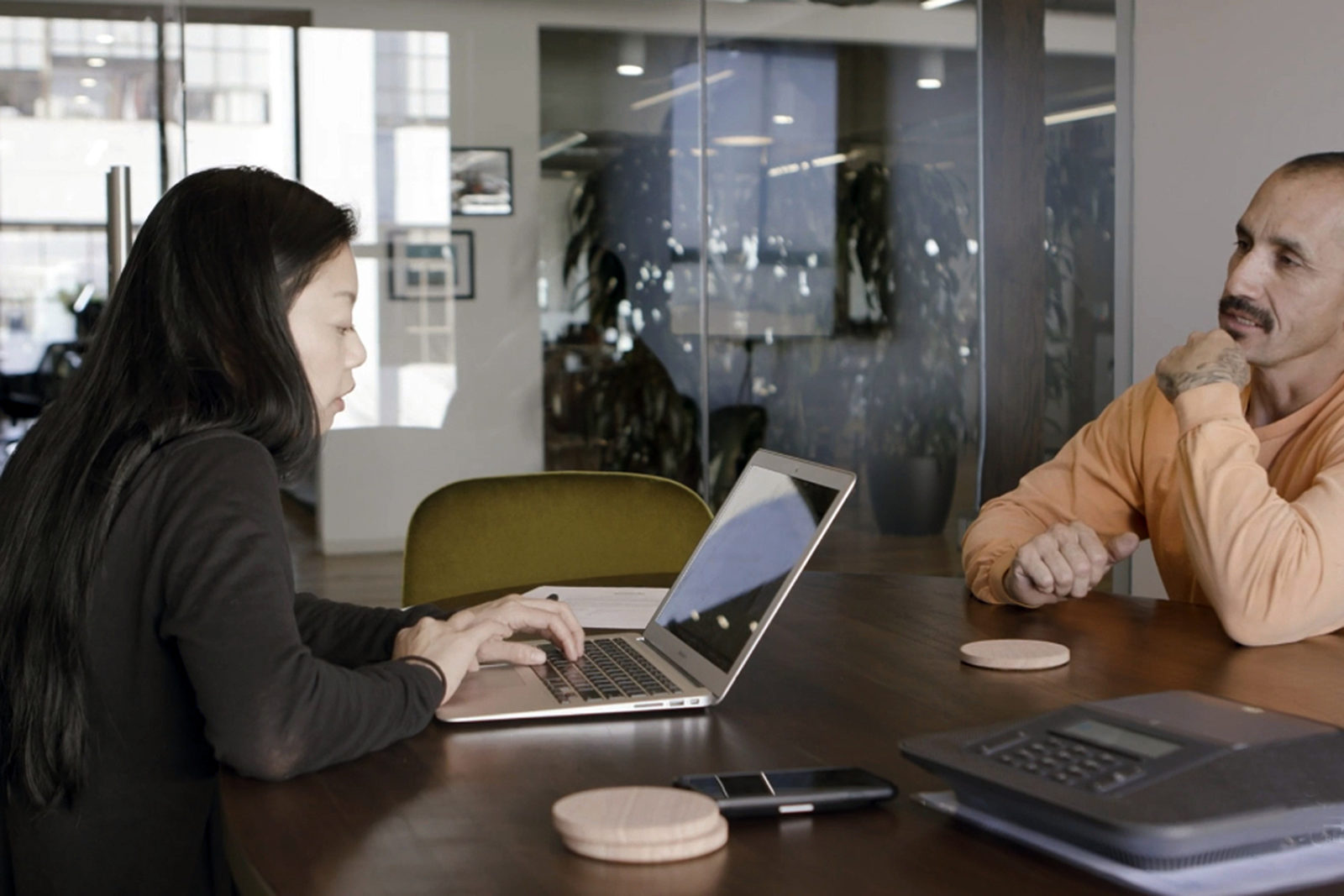 Diana D'Abruzzo | ArnoldVentures.org
Strict state occupational licensing laws are some of the biggest barriers people with criminal records face when trying to find employment. And with 1 in 5 people in the United States needing a license to work — from cosmetologists to accountants, electricians to lawyers — and 1 in 3 adults with a criminal record, millions of people are banned from jobs that they are otherwise qualified to do and that could put them on a better path.
Over the past few years, however, there has been a strong push across the country to ease these restrictions. Advocates have been gathering data and educating state lawmakers on why the laws are unfair and should be changed. And if that doesn't work, they're taking the states to court.
[…]
Eliana Green, an Equal Justice Works fellow at Root & Rebound, an Arnold Ventures grantee that provides legal help and other resources to Californians harmed by mass incarceration, said it's upsetting that lawmakers cite "public safety" as a reason to ban those with convictions from getting their EMT licenses, but they see no problem — or public safety issue — when incarcerated people and seasonal workers like Gurrola are called upon to fight fires when the state needs help.
"It's infuriating because it's a larger reflection of our history in America: We are willing to put Black and brown bodies in harm's way when it provides an economic benefit to this country. That was what this country was built on," Green said. "And it continues to be that way quite literally. [Firefighting is] one of the most dangerous jobs you can have, and we're willing for you to do this when we don't have the resources to put the fires out, but when you want to create stability [with a job], then it becomes an issue."
Katherine Katcher, the founder and executive director of Root & Rebound, which is also challenging the California law, agrees.
"It speaks to the fact that this group of people is seen as dispensable," Katcher said. "The state essentially is saying, 'We will use you when we need you, and when we're done, we will throw you out. When you get out of prison, if you are lucky, you can get a minimum-wage job at a gas station — but never be a part of such an esteemed profession.' And that is not OK. That's why this litigation is so important. The state cannot speak out of both sides of its mouth."
SHARE ARTICLE
Sign Up
Join our mailing list.